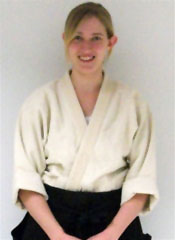 Rolla Aikido is a dual intity – it is both a dojo and a student organization of the the University of Missouri Science and Technology. It was founded by Jesse Holmes and Tom Burden in August 2012 as a satellite dojo to Central Aikido. Originally founded as a group for practicing Aikido, it soon began to grow and change to fill the needs of the members. Jesse served as head instructor, Tom Burden Sensei as the dojo liaison between Rolla And Warrensburg, and Cliff Fuller Sensei as the chief instructor.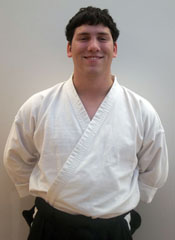 In 2013 Jesse returned to Central Aikido in Warrensburg to finish her Masters in Biology and left Peter Fehner was appointed as the new head instructor. Peter would remain in the role until he graduated in 2014. Jesse and Peter both served a year and a half each as head instructors.
Beginning 2015 Patrick Bazzoli assumed the post of head instructor. In 2016 Tom Burden Sensei assumed the position of Chief Instructor of Central Aikido and Rolla Aikido, as Fuller Sensei was on extended hiatus.
Today Rolla Aikido is still growing and developing under the direction of Bazzoli Sensei and Burden Sensei, offering multiple classes throughout the week by talented and dedicated instructors.